From the Director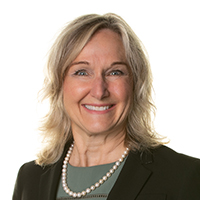 Learning should never be limited to the classroom. In fact, it shouldn't be limited by any walls, borders, or boundaries. At the DeGroote School of Business, we strongly believe in the power of experiential education to change students' lives. Whether this involves coordinating a large scale event, traveling to a case competition on the other side of the country or trekking through the Amazon Rainforest on a service-learning mission, we know our students are eager to put their knowledge to the test in a variety of settings.
Since 2013, the DeGroote Experience Fund has helped students make these dreams a reality. Each year, the Fund supports about more than 100 undergraduate, MBA, eHealth and Master of Finance students so they can take full advantage of these diverse skill-building educational opportunities.
In 2021, more than 100 DeGroote students participated in 16 unique events with the support of the DeGroote Experience Fund. We are aiming to distribute $100,000 to student applicants this coming year. With your support, our goal is to increase the Fund's capacity to $200,000 within the next three years. We want to continue to ease the financial burden for our students, so they can focus on what really matters – getting the most out of their time at DeGroote – both inside and outside the classroom.
Many of our donors are DeGroote alumni. All of them want to ensure the next generation of business leaders have the most rewarding educational experiences possible while they are students. Our mission is to make that happen, whenever and wherever possible.
I'm proud to be the administrator of The DeGroote Experience Fund, supporting our business students in discovering and developing their own personal leadership. Help us create exceptional leaders.
Regards,
Jennifer McCleary
Director, Student Experience